Instructions
Replace the sample text (Live, Laugh, Love) with your own words in the text box below.
Choose font, letter color, and letter height for your decal.
Add an optional 2nd line or letters to overlap the first.
Add an optional decorative ornament.
After You Order Your Wall Lettering:
We'll custom cut it exactly like you've designed it here and put it on transfer paper.
All orders include: Instructions and Practice vinyl letters
Shape:
Letter Height Information
Font Color:
Height:

Open another text box to design using a 2nd font, size or color
Shape:
Move a Lot | Move a Little
Font Color:
Height:

Add a Decorative Ornament

Use this color picker to change the example wall color above. Click or Tap Here:
You will only receive the LETTERING ONLY. NO BACKGROUND COLOR or CLEAR EDGE will come with the lettering.
Centering
--If you would like your multiple line, one-colored quote centered, please let us know in the notes section at check out.

For designs with different colors of text, each color will be on its own sheet, so you'll be able to position them exactly where you want them relative to each other.

shipping information

PDF Application Instructions

Need help? Have a question? Feedback?
Let us know!

30-day Money-Back Guarantee that You'll Love Your Design!
Short Video--How to Use the Lettering Designer Above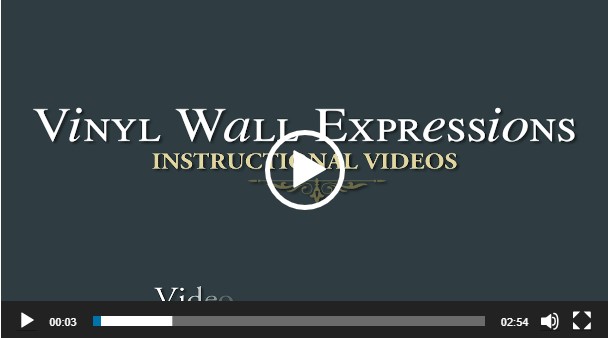 Need A Design You Can't Make Here?
Personalize your gifts with family names, monograms, etc. We'll help you make vinyl lettering for wood signs, plaques, ceramic tile, glass block, plates, or almost anything! If you can't get it the way you need it with the design tool above, just contact us and we'll get right back to you. We'll do a custom design according to your specifications and send you a PayPal invoice once you're ready to order.