Want to know what custom vinyl lettering costs? We've broken down the price per letter below. Compared to other signage and decor options, custom vinyl decals are affordable, easy to apply, and look fabulous on a wall.
If you use our online custom lettering designer, the cost of your design will be calculated as you type and displayed below your design.
This is a chart of prices to help you estimate cost for custom wall quotes. Pricing is per letter, based on the letter height. Letter heights typically range from 2 inches to 24 inches.
Cost of Vinyl Wall Lettering Per Letter
 

| Letter Height (Small Sizes) | Price Per Letter |
| --- | --- |
| 2 inch | .60 |
| 3 inch | .80 |
| 4 inch | .90 |
| 5 inch | $1.20 |
| 6 inch | $1.50 |
Vinyl lettering is a great way to add a personal touch to a home, office, school, or church in a way that doesn't cost that much.
Use a custom wall quote to say "Welcome to our home", or a custom wall decal for business that invites: "Please come see us again!". Place a custom vinyl lettering behind a service desk with your company's motto or company service standards. Inspire co-workers and employees with your favorite motivational wall quote.
Design that quote in our custom lettering design tool to choose the color and font that will fit your business, and make an impact.
How to make your own custom wall lettering
Here's a visual example of how to make a custom wall decal designed using the VinylWallExpressions.com lettering designer page: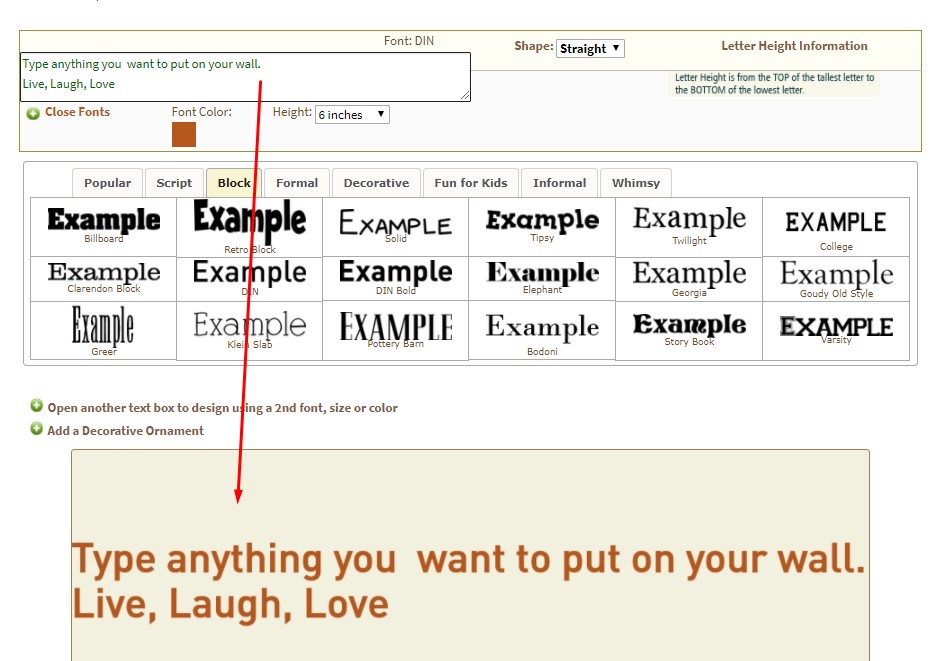 Find Out the Cost of your Design
The cost of your design is automatically calculated as you type and is displayed below your design preview: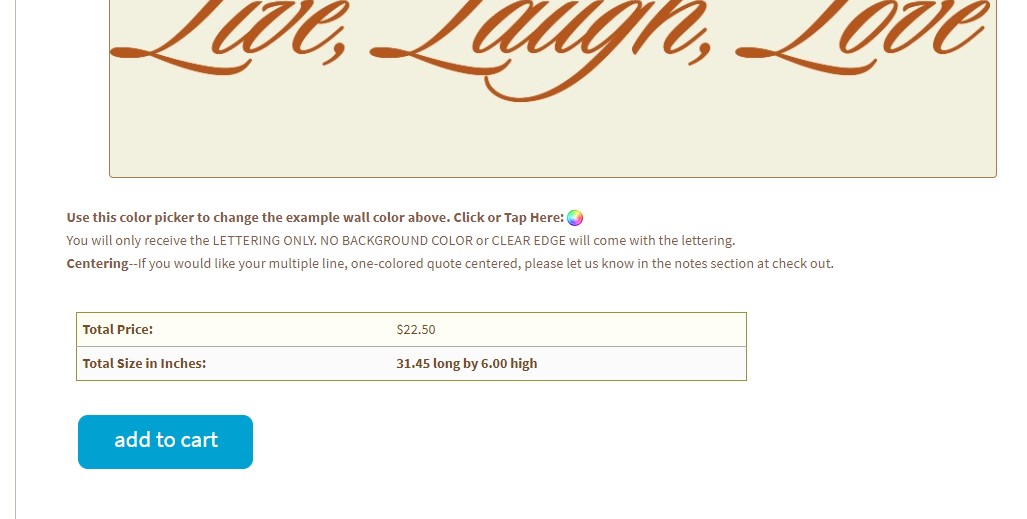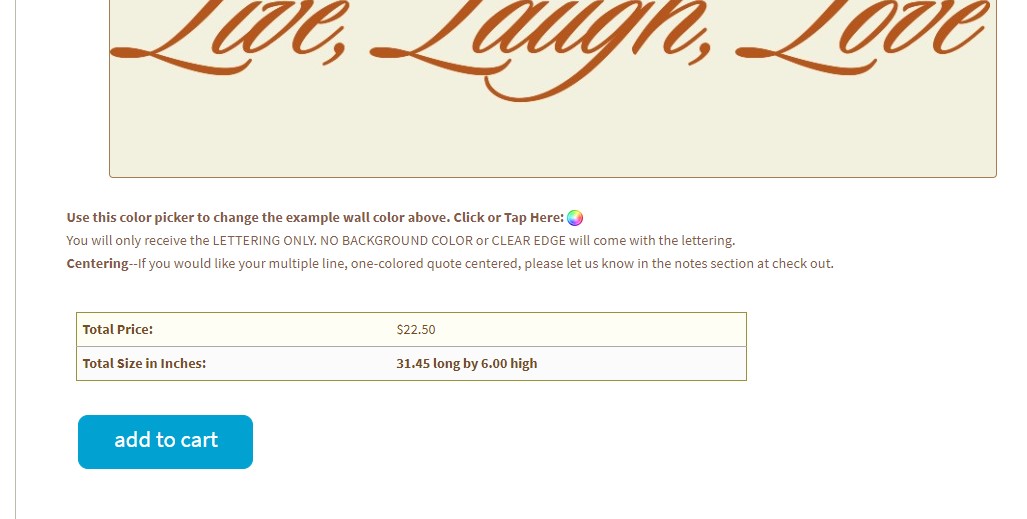 Be Inspired by Other Quotes Designed Online at Vinyl Wall Expressions
Here are examples of designs made by Vinyl Wall Expressions customers using that custom designer along with some that are more custom than what you can make using our design tool. If you'd like us to look at your own design files or fonts, we're here to help! Submit your custom wall quote files and info here for a consultation and quote.
'