Your wall expression will arrive carefully packed into a cardboard tube mailer: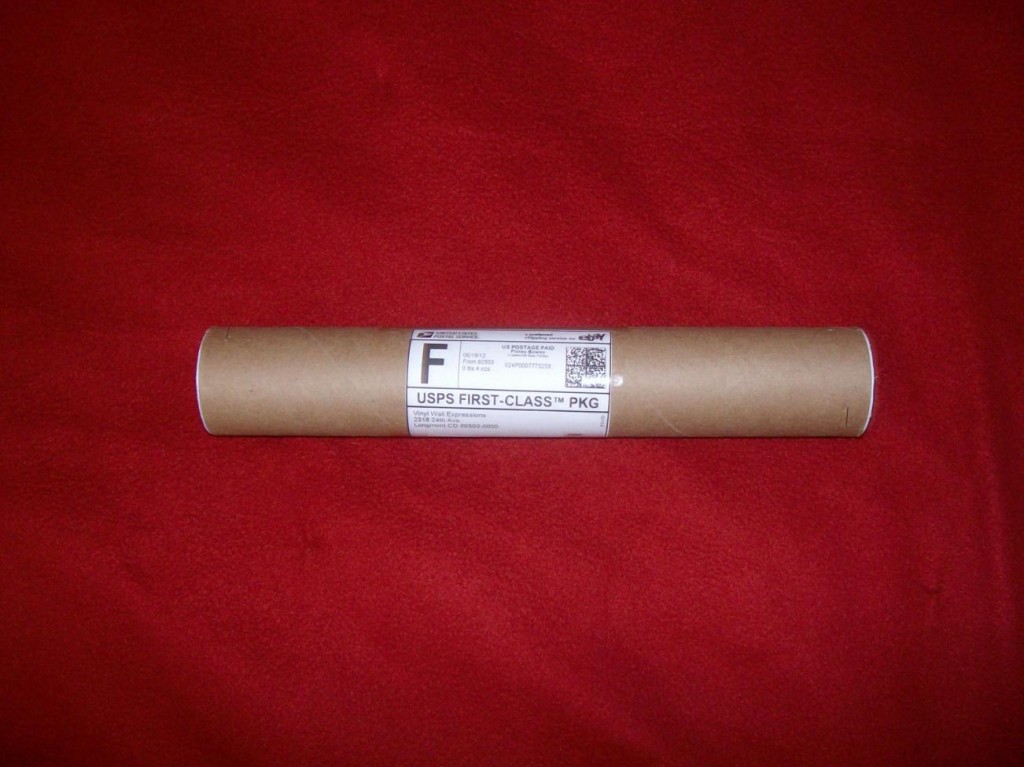 Inside I found these materials: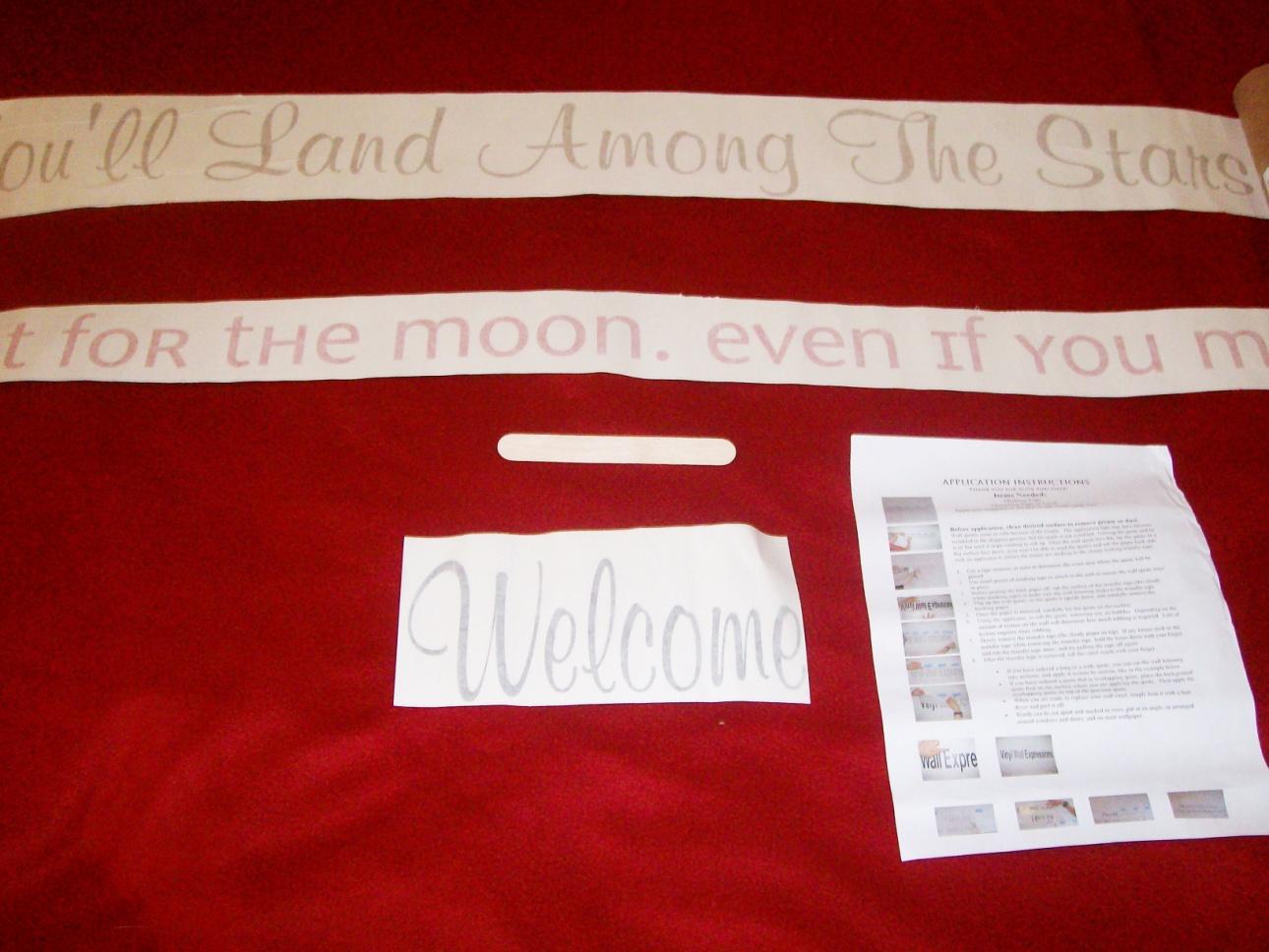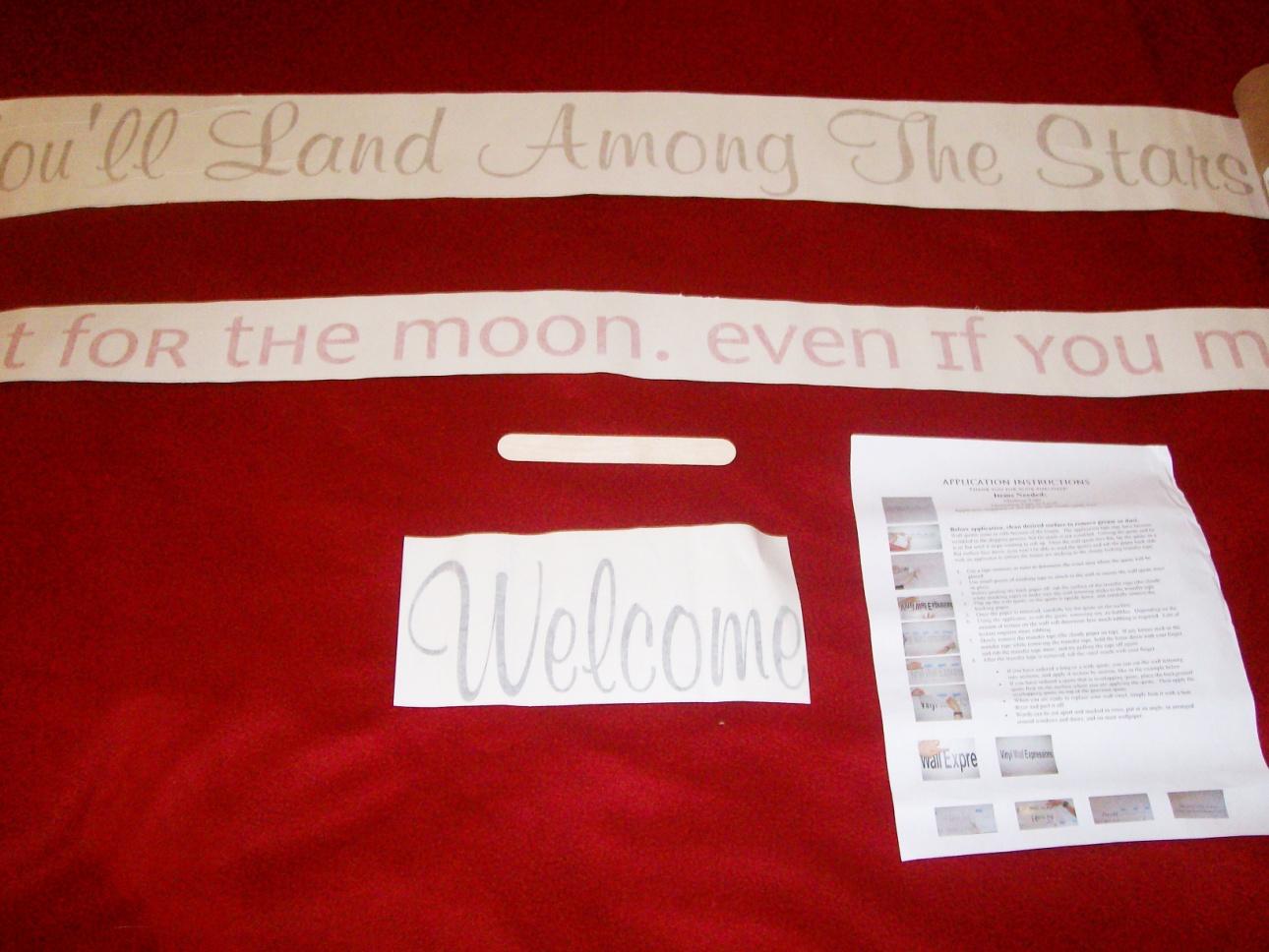 Step One: Assemble your materials!
Outside of what's included in the package you'll need all of two basic household items:
Masking Tape
Measuring Tape OR Level (This one's Optional and only necessary if you're a perfectionist.)
Let the quotes lie flat because they come rolled up.
-Caitlin's Thought: Roll them backwards. Problem solved, and time saved!
Step Two – Mark Your Space!
Use the level or measuring tape to determine exactly where your quote will go.
Note: I'll be demonstrating the process with the second line of our quote. So, we're starting with this: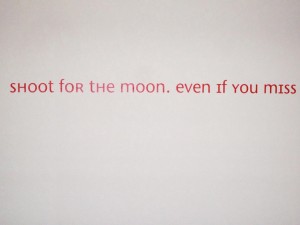 Step Three – Place the Quote!
First, use the masking tape to tape your quote to the wall, facing forward.
Think of the quote like a sandwich – on the bottom you have your back paper, then the actual letters of the quote, then the transfer tape on top.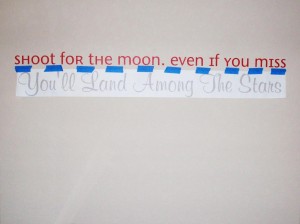 -Caitlin's Confession: Influenced by my less-particular sister, I didn't actually use the level I recruited. We eye-balled it.
Second, you'll do your 1st Rub.
Use the applicator to rub the letters, with it still encased in the transfer paper. (It's still a sandwich). My wall was highly textured, so I had to rub and rub and rub and rub.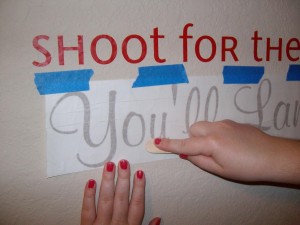 Third, flip it up!
Just flip it on itself, so you can remove the back paper.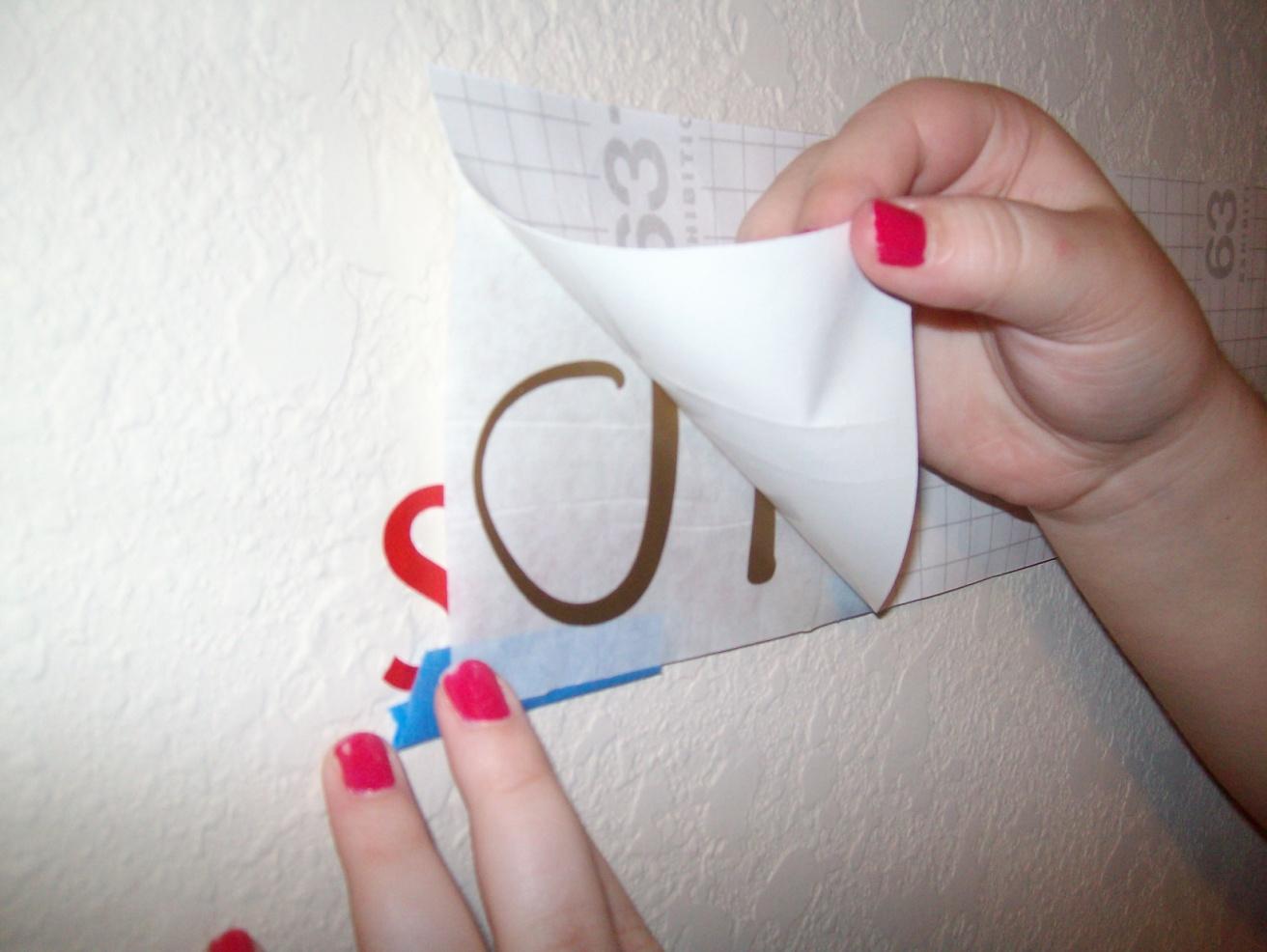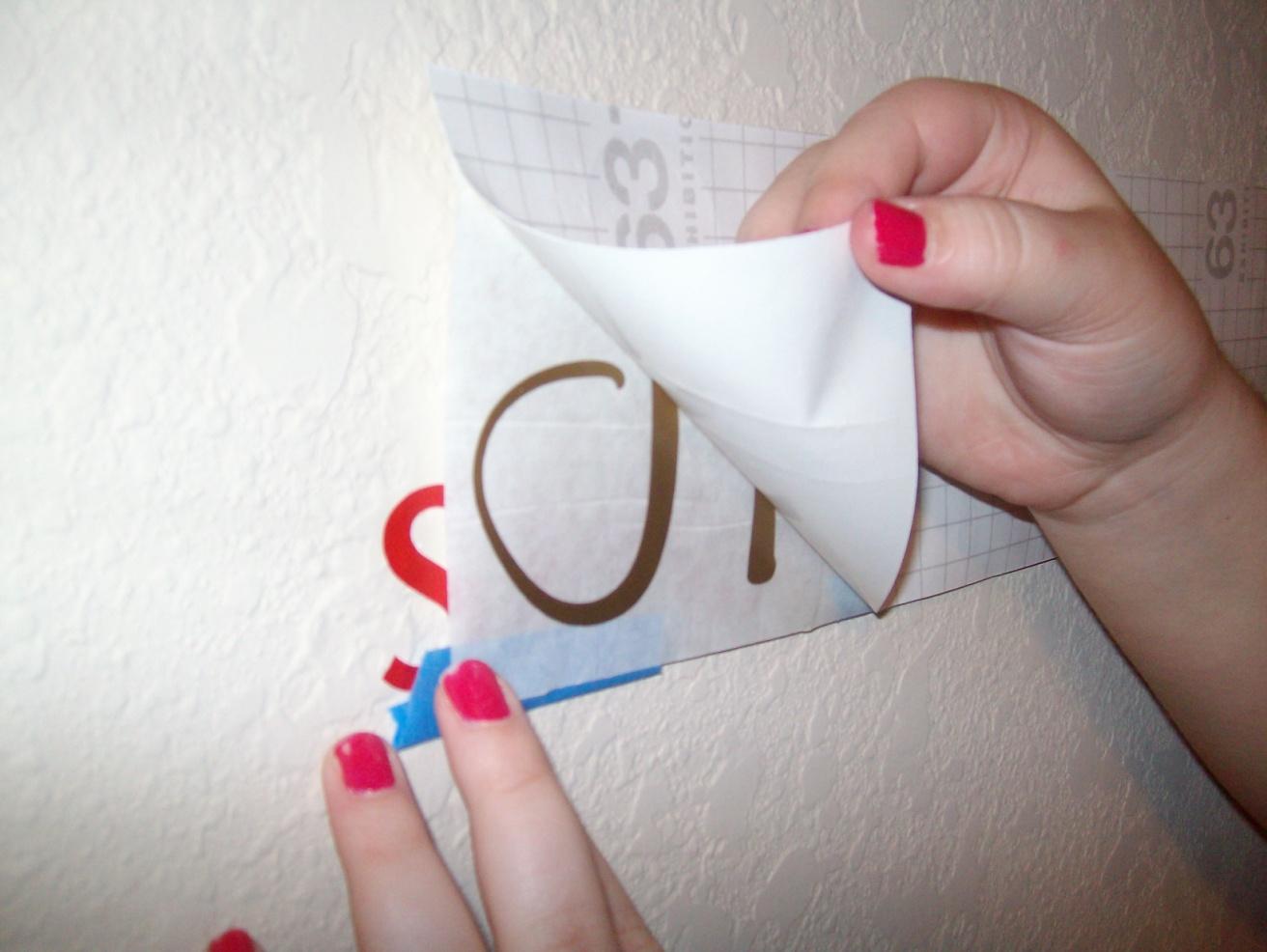 Fourth, place it carefully!
These moments matter – so make them count. Do it slowly and become that obnoxious perfectionist version of yourself. Take full advantage of this because right now, you have permission!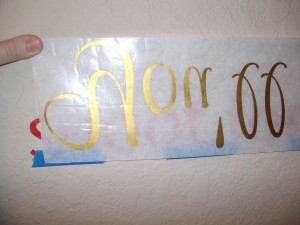 Fifth, 2nd Rub.
Rub it the second time. (The transfer tape is still on top of the wording.)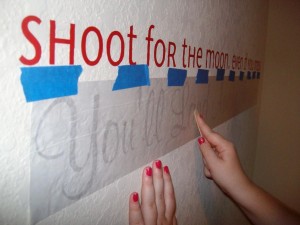 Sixth, now remove the transfer tape – carefully!
We had a problem with the letter "Y" not wanting to get off the tape, so be cautious.
Slow and steady wins the race in this case. 🙂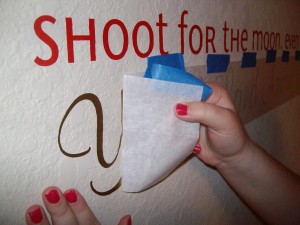 Finally! Stand back, and check it out!
I loved the colors of our quote! They came out beautifully bright and mesmerizingly metallic – a lovely mix.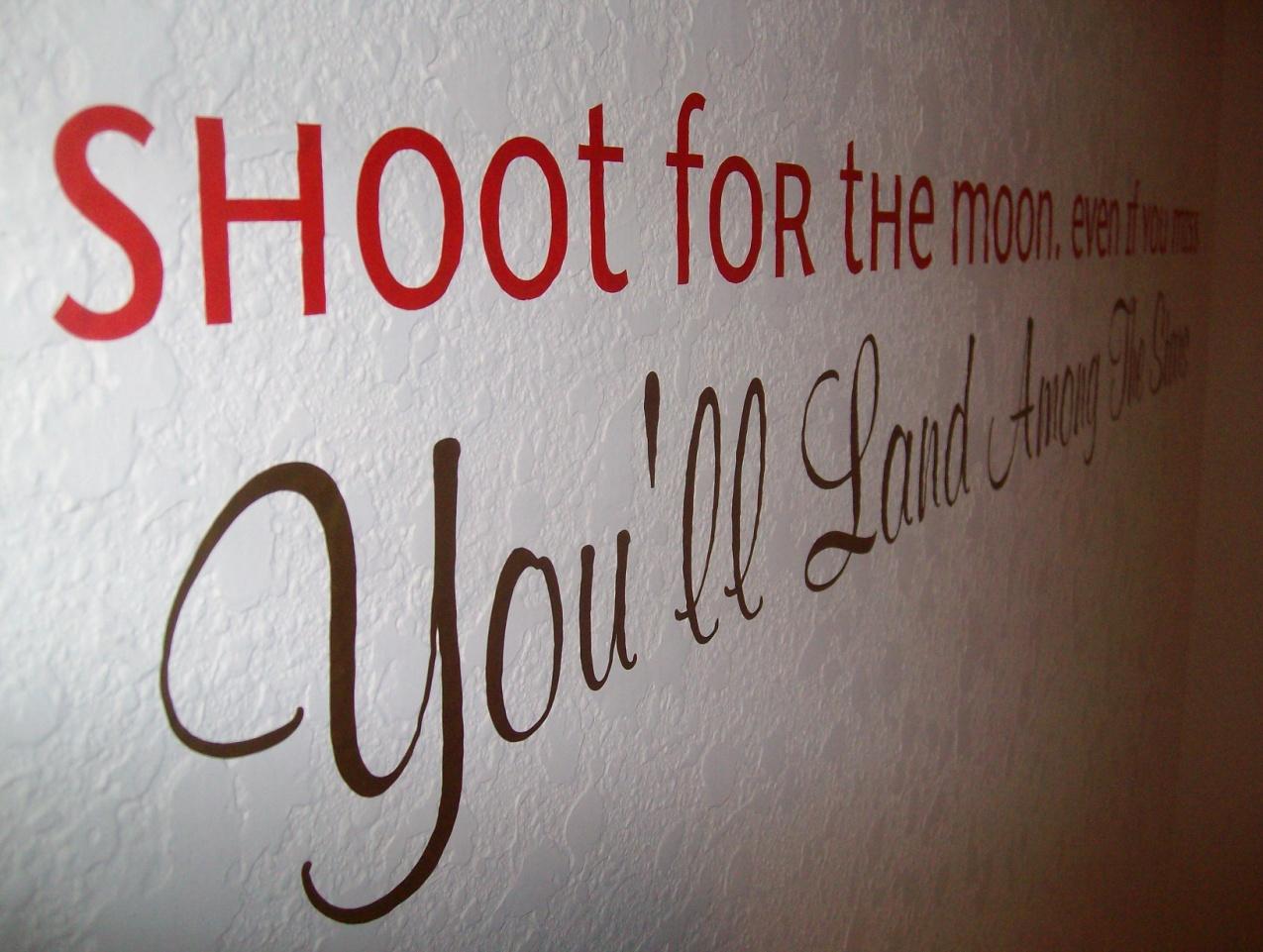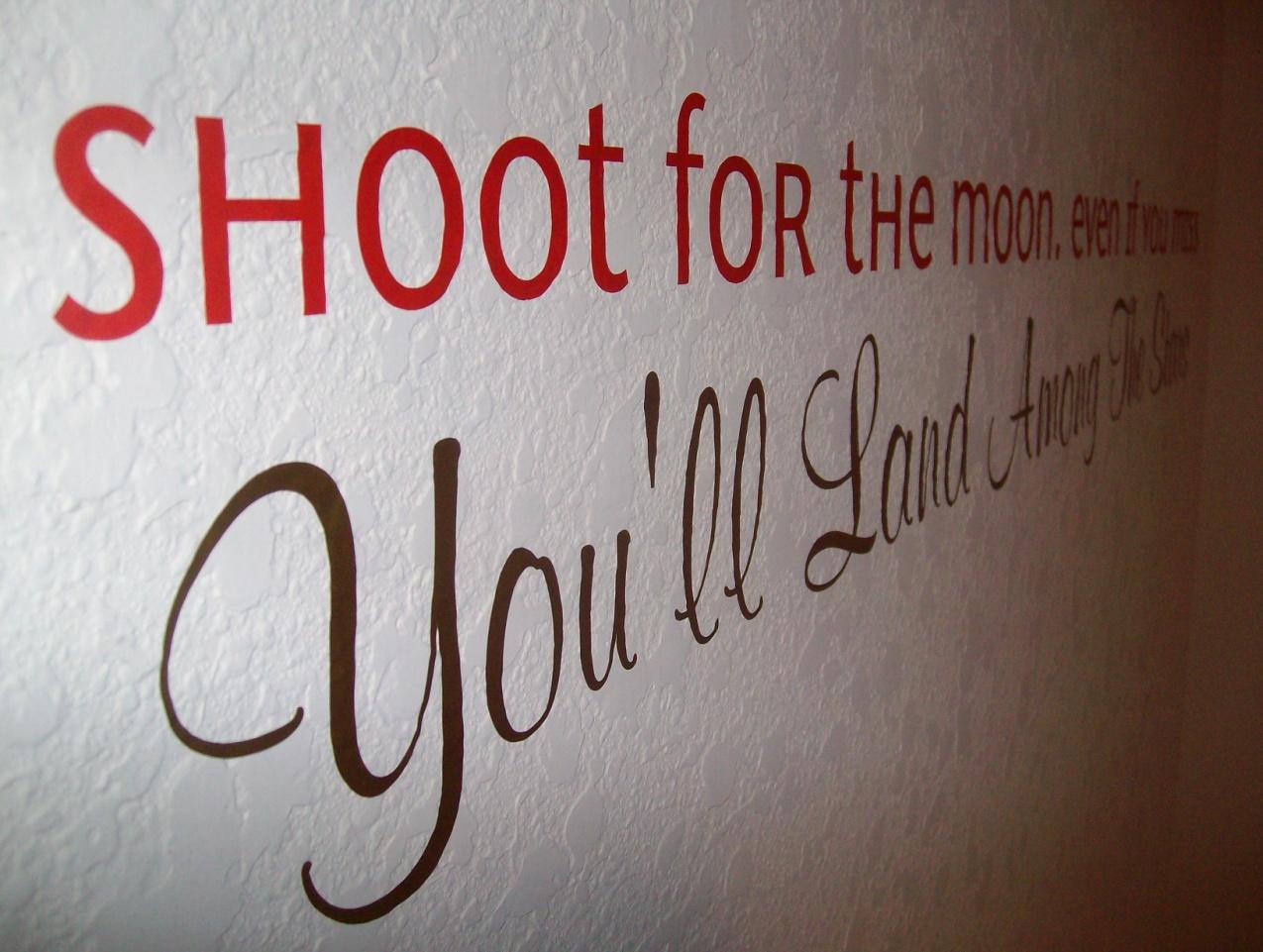 Conclusion: My Reflections and Insights
Initially, I was intimidated in spite of my excitement to dive into decorating.
Crossing the threshold and doing my first Vinyl Wall Expression opened my mind to the endless possibilities of decorating walls and other surfaces (windows, cars etc.) And undeniably, my future holds many more Vinyl Wall Expressions!