Description
This kit of vinyl words says "Watch Me Grow" with the numbers 2-6. It is ready for you to just peel and stick to a wall or wood board.
Make the sign board in the tutorial at HowDoesShe.com or do it your way.
—
Quality
We use the highest quality US-made vinyl. It is removable so you can use it for events or temporary decorations as well as craft projects, on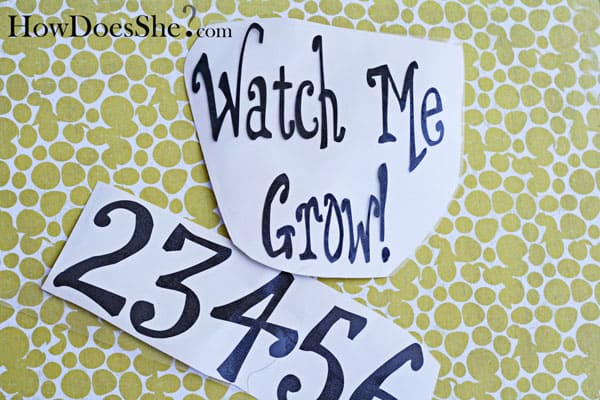 glass, wood, and walls.