It's here: our first Fall vinyl art giveaway. We wanted you all to know that we just launched a Facebook page. So to spread the word, we're giving away this original vinyl art to THREE lucky people who become VWE Facebook fans.
The winners can choose the art or a $20 credit toward any design made with the Vinyl Wall Expressions custom lettering designer.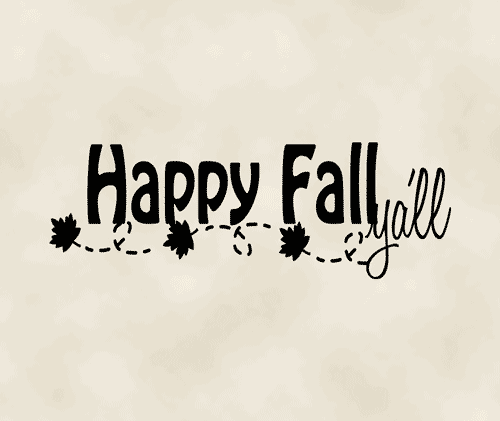 TO ENTER: Go to our Facebook page and add yourself as a "fan".
That's it…We'll draw the names of three fans on November 1st and announce via Facebook. Choose your color! And since at the writing of this post we have just one fan (me!), your chances are looking pretty good:)
As always, thanks for stopping by. We have planned at least one giveaway a month, so keep in touch and tell your friends!
—
Or start designing your own custom lettering on the Vinyl Wall Expressions home page.
Update: The giveaway has been featured on citymommy.com! Thanks to Donna for being so great to work with. It's a fun community, so check it out!