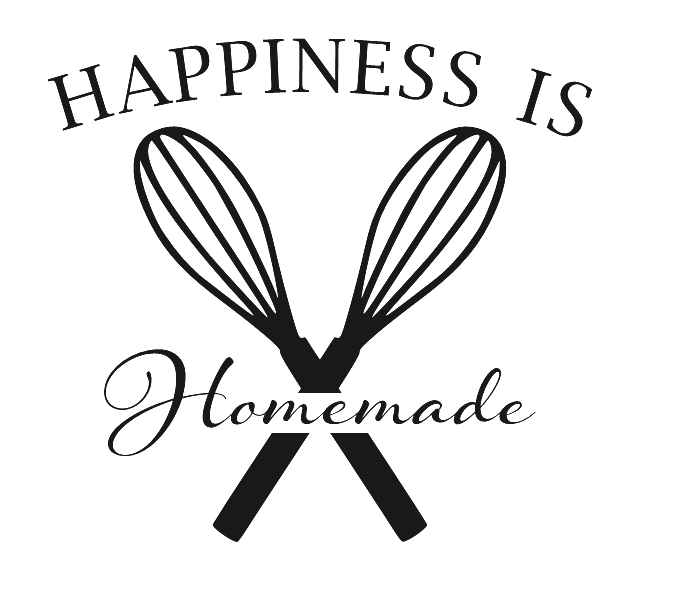 A dash of wit, a splash of vinyl, and now we're cooking! Wall decals are a great way to personalize your kitchen and give it a little spice.
Many beautiful vinyl wall expressions customers have incorporated vinyl into the kitchen and it's only heating up. Hop on the trend of custom wall quotes in the kitchen with these spicy, tasteful, and truly delectable custom vinyl expressions for the kitchen!
2 Cups of Names
Let people know it's your food they're about to enjoy! Vinyl is always a visual treat wherever it's displayed, so use it to claim your kitchen! Here are a few brilliant ideas our customers have whipped up:


See more Name Wall Decals
3 Tablespoons of Wit
Use a shake of wit to spice up your kitchen! Here are a few samples:



1 Pinch of International Flavor
Food is an international language. We all know this. Regardless of who you are or where you live, you understand good food, right?! Well, then, get whisked away with this one:

(Italian)
3 Ounces of Faith
No matter what you believe about religion, I'm sure we can agree that food is something to be grateful for!



See more Religious Wall Quotes
2 "Dirty" Quotes
"Grandmas never run out of kisses or cookies."
"I have mixed drinks about feelings."
Here are more sizzling mealtime quotes to put a new spin on dinner:
All these cooking quotes are making my mouth water! Whether or not you spend a good chunk of your time in your kitchen, you can properly season the atmosphere with a custom vinyl decal.
The kitchen is the room from which good smells waft throughout the house, and family members are drawn. So, add a little flavor to your kitchen!
To all those scrum-diddly-umptious kitchen moments,
-Caitlin