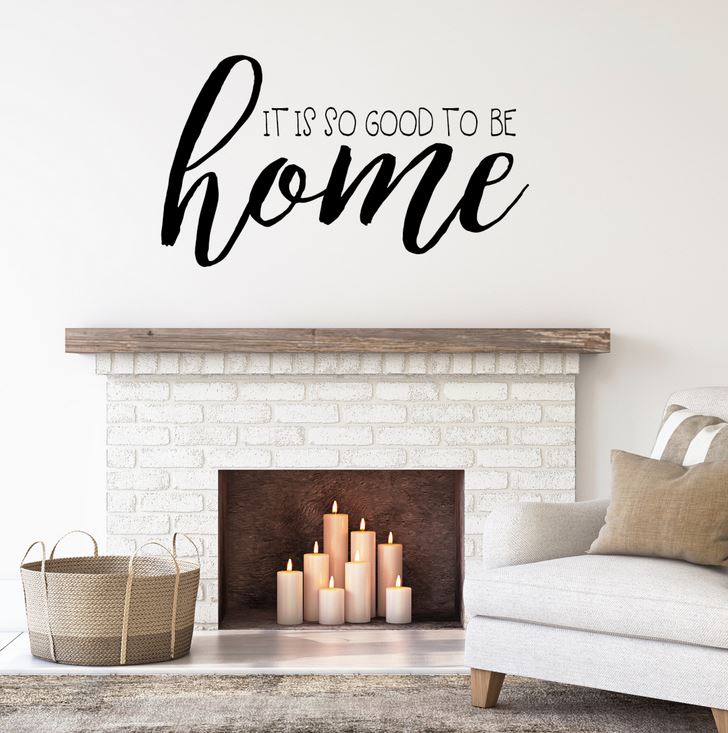 Viva la Vida in your Living Room!
Custom vinyl wall decals are the perfect way to spruce up your living room! There are limitless possibilities, but these are the 19 wall quotes that took our breath away (and are sure to do the same for everyone who comes through your front door):
4
Inspirational Quotes
There are so many, and yet, I never get sick of searching for and reading them all! Check out these 4 uplifting ones:

Remember this every time you're playing soccer with your kids and you take a shot to the stomach.

Just don't spend too much time asleep.

Gandhi always said it best.

There's no wrong place to put this in your house, but it certainly helps make the living room more peaceful.
4
Family Mission Statements
Why not share your family's hopes and dreams with those who come into your home? Why not display them for yourself and your family to see and remember every day? These 4 family purpose statements will inspire you to put up your own:

And for all you mathematicians who are challenged by limits, don't forget L'Hospital's Rule.

The perfect excuse to make your kids play Monopoly the right way.

Fill the heart of your home with what's in your heart.

What better quote to take a quick cat nap under?
5 Family Maxims
Remember that thing Dad always said? What about Mom or Grandma? Here are 5 quotes to honor the guru in your family:

And probably Peter Pan.

We call it brownies.

Perfect for where your whole family gathers together!

True home medicine.

While you may read "get it", your kid sees "yeet it".
3 Relaxing Wall Quotes
Add a little extra vacation to your home with some vinyl wall decals! Steal these 3 chillin' quotes to compliment your living room (or design your own mental vacation response):

The perfect complement to beach decor!

Don't worry, gardening's not for everyone.

For some reason this always makes me think of E.T.
3 Wall Decorations
These custom letters make a perfect complement to your living room décor. A little design goes a long way! So, try these top 3 on for size:

If your not doing the second two, are you really doing the first?

Kites are always more fun with Mary Poppins.

Not every hobbit needs to leave their cozy hole to find adventure- it's right there on the wall!
As a child my family moved every two years, but I can remember every living room we had. It was the place our family came together the most, to eat, to talk, to be couch potatoes, to read, to laugh, to yell, to rest.
The living room is a vital part of every home. So go on, and make your memories every day there! Give your living room the TLC it needs to keep everyone together, and all your memories in it will be just that much sweeter!