Decorate your home or office for the four seasons with vinyl lettering and art. This awesome decor idea would also be a great window accent in a kids room, nursery, or preschool window.
For more info, see the tutorial over at HowDoesShe–this is another one of their great ideas. They've applied the quotes to a glass sliding door, but it would work just as well on a wall or on wood.
As always, this set will arrive all ready for you to just peel and stick!
In this Set:
4 quotes: "It's Spring!", "It's Summer!", "It's Fall!", "It's Winter!"
Vinyl art: 3 flowers, 3 watermelons, 3 leaves, and 3 snowflakes (as pictured)
Price: $24.50
***FREE US Shipping for items over $20***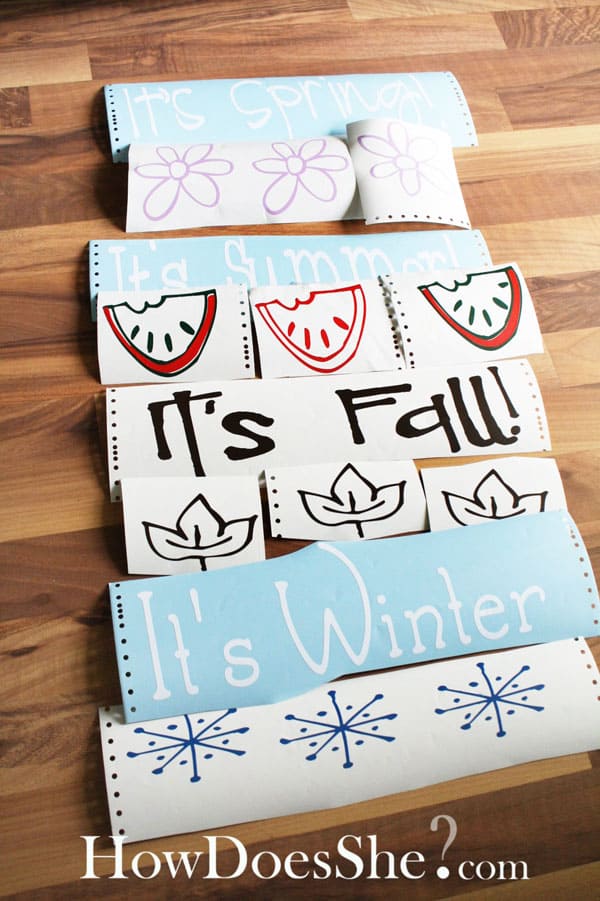 —-
Or design your own vinyl wall quotes, view a gallery of others customers' vinyl art designs, or view the list of vinyl quote ideas.